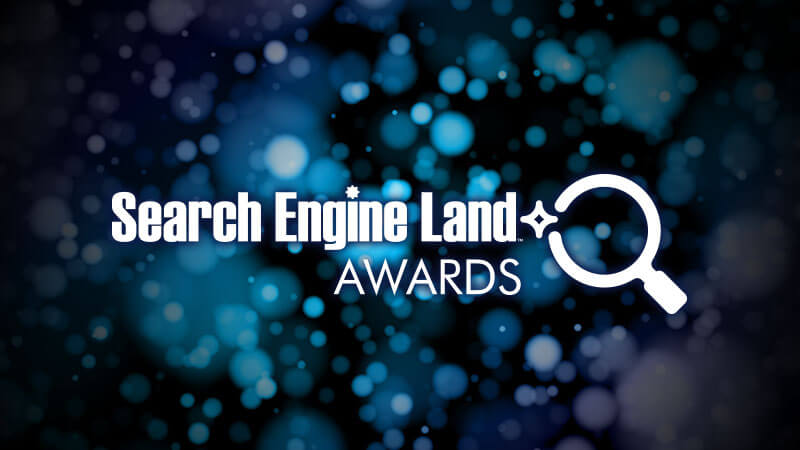 SEMbyotic is a 2019 Search Engine Land Awards Finalist
SEMbyotic is a 2019 Search Engine Land Awards Finalist
https://sembyotic.com/wp-content/uploads/sel_800x450_bkg.jpg
800
450
Julee Klein
Julee Klein
https://secure.gravatar.com/avatar/da3b744bf2230c1fe458e0c016db04f6?s=96&d=mm&r=g
The Search Engine Land Awards is an internationally recognized program that honors excellence in digital marketing among the world's top search marketers. For Search Marketers, it's the big leagues. And we've just made it to The Show!
Top 5 Best B2B Search Marketing Initiatives 2019
We're honored to be named as one of this year's finalists for the Search Engine Land Awards! SEMbyotic is one of 5 agencies nominated in the Best B2B Search Marketing Initiative – SEM category for our entry describing how we increased lead gen conversions for a client by 272% while reducing their cost per acquisition (CPA) by 64%.
This really is a win-win, for us and our customer. The company profiled in our entry submission is currently seeing record conversion numbers each month. Our conversions goal for the entire fiscal year was 3,800. In April 2019, we hit 5,000 conversions and are on track to double our goal by the end of the fiscal year. Revenues from PPC are already up 760% this year, and qualified opportunities are up 513%. Our customer couldn't be happier with the results they've seen so far, and our recommended changes continue to strengthen the company's market position.
Nearly 230 Submissions
According to Search Engine Land, this year's competition saw nearly 230 submissions from digital marketing agencies, in-house marketing teams, and individual search marketing professionals from around the globe. Applicants were evaluated for best practices in core aspects of SEO and SEM and the results driven by search-focused campaign initiatives.
Ginny Marvin, Search Engine Land's Editor-in-Chief and four-year judge of the awards, was impressed by the depth and scope of entries in this year's competition: "Every year, it's an honor to get an inside view into some of the best work being done in our industry. The creativity and technical and marketing sophistication illustrated in this year's entries is truly inspiring. They highlight the dedication of search marketers to consistently grow, learn and evolve their practices to deliver the best results for clients and stakeholders."
The Big Event at SMX Advanced
Winners will be announced during an evening awards ceremony and celebratory gala on June 4, 2019, at the Museum of Pop Culture in Seattle. The event takes place during the week of Search Engine Land's annual SMX Advanced conference.
Marvin will co-host this year's awards ceremony with Search Engine Land's Vice President of Content Henry Powderly and Search Engine Land contributors Detlef Johnson and Jessica Bowman.
The Other Big Winner is a Seattle-based Charity
The Search Engine Land Awards program is produced by Third Door Media with the support of its sponsor, Microsoft Advertising. A portion of the proceeds from the event will benefit this year's selected charity, New Beginnings, a Seattle-based women's shelter supporting survivors of domestic violence.
Additionally, a portion of all proceeds from the entry fees and reception tickets go directly to the charity. Past charitable recipients have included The Dana Farber Cancer Foundation, Mental Health America, and our favorite charity partner, Girls Who Code.
Thank You to Our Customers
Regardless of the names that are read on June 4th, we're honored and humbled by this recognition and to be included among the world's top digital marketing agencies. But we didn't get here alone. We're thankful for our amazing roster of customers. It's these marketing professionals who trust us with their digital marketing objectives and budgets and allow us the latitude to develop SEO and SEM strategies and creatively solve problems. We're grateful for every opportunity.